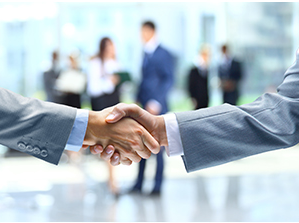 Zakat & Tax
Zakat and Tax can be a very complicated area, and most companies need advice in order to prevent a lot of unexpected financial and legal problems that may arise as a result of non-compliance.
Altrad Audit, Tax firm has a great deal of Corporate Zakat and Tax experience. We can provide assistance in the following areas:
Zakat and Tax Planning 
•   Registering and filing annual Zakat and Tax returns.
•   Attending the preliminary and Appellate Zakat and Tax Committees.
•   Advising foreign companies and joint ventures on the computation of taxable income.
•   Updating the clients regularly on Zakat and Tax matters.
•   Our Zakat and Tax practitioners place great emphasis on developing personal      relationships with their clients and, Zakat and Tax personnel. With the highest technical      proficiency, our services include the handholding that other firms forget.
Our Approach
We believe that working closely with a company's key management is a vital component in our provision of the best possible Zakat and Taxation services.
Our services usually start with an assessment of the company's potential liability to Kuwaiti Zakat and Income Tax in accordance with all the local laws, their amendments and other regulations. We will discuss our assessment with client management and agree with them the Zakat and Tax strategy needed for minimizing liability and the earliest achievement of annual Zakat and Tax clearance.
Upon finalization of our strategy, we will develop a timetable considering the local filing deadlines and agree our approach with senior management.
Tax
We offer tax consulting in more than just traditional services that one normally associates with the field; we go the critical extra mile for our clients to provide the following services:
Foreign companies operating in Kuwait for Income Tax services,
Companies listed on Kuwait Stock Exchange for National Labour Support Tax services and Zakat services
Closed shareholding companies for Zakat services.